Cathedral Rocks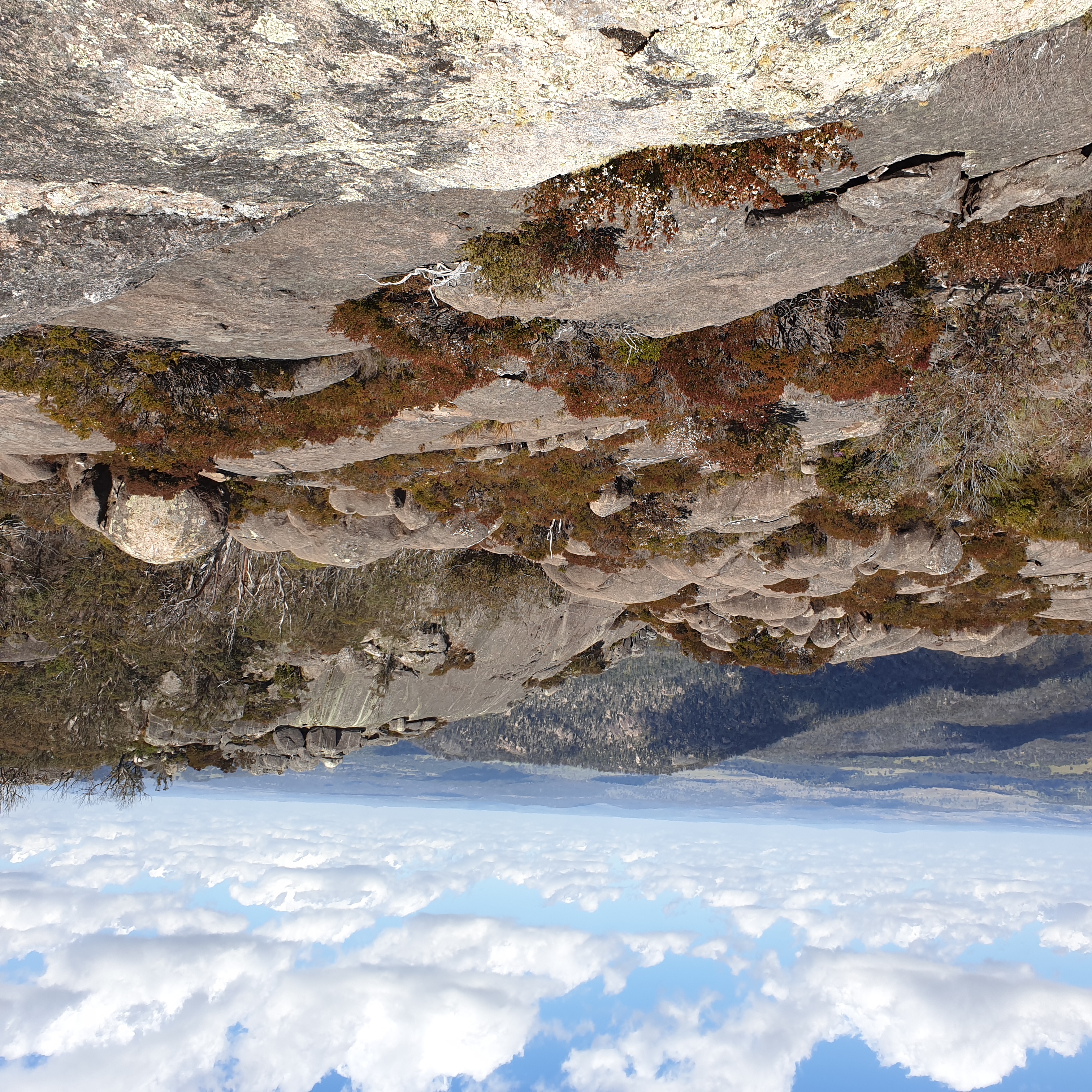 The turn off to Cathedral Rocks National Park is well sign posted from the Waterfall Way and accessed by the Round Mountain Road. We camped at Barokee campground and booked three nights, of which we used one as we camped remotely for the second night and did not need a third night. By this stage we had paid for five nights and used two, and found the campsite booking system frustrating, so we gave up. Barokee campground is well laid out with water available from Freshwater Creek that flows beside the camp. Unfortunately when it rains the camp instantly turns into a quagmire.
The park is mostly a declared wilderness in open grassy woodland at an elevation of 1500 meters situated along the Snowy Range. Navigation is straight forward as there are prominent high points dotted with granite tors, open grassy woodlands, and fire roads to use as short cuts between vantage points. The two main attractions are Cathedral Rock and Woolpac Rocks, the later being closed but when we visited these Rocks we could find no reason for closure, as the track was in good condition.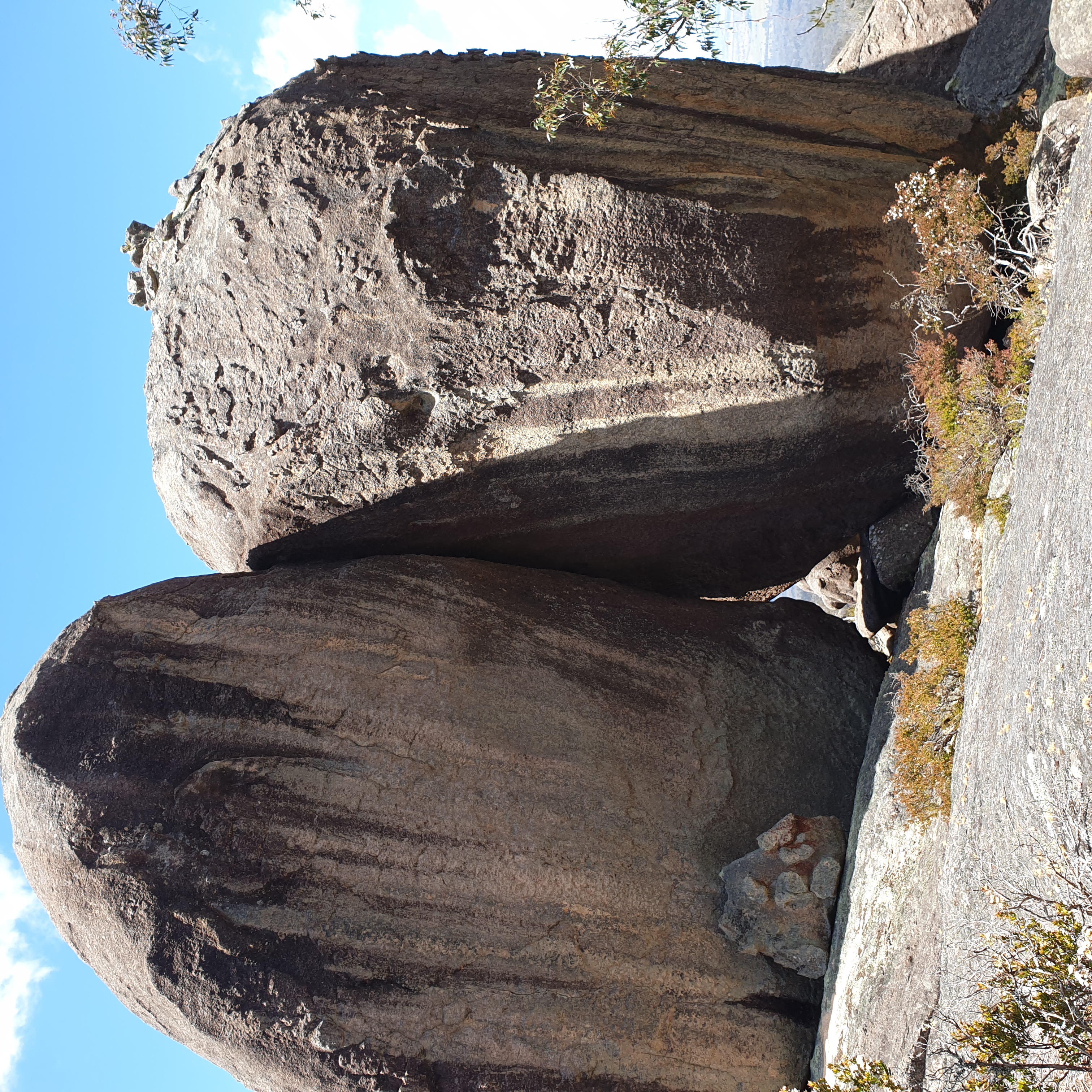 December 11 - From Barokee camp we walked past the closed gate on the Round Mountain Road to a fire road heading north, then headed off track east onto the Snowy Range before returning to the fire road as an attempted shortcut (read - delay, disagreements and wandering around). Then following another fire road with difficulty (Schaeffers Trail) to Biscuit Creek and again with difficulty to Woolpac Rocks, we arrived hot and tried after walking two thirds of the way around the park. This fire road circuit should be avoided and instead visitors should stay high for an easy circuit walk, follow the Snowy and then the Macleay Ranges, cross the headwaters of Biscuit Creek to reach Woolpac Rocks.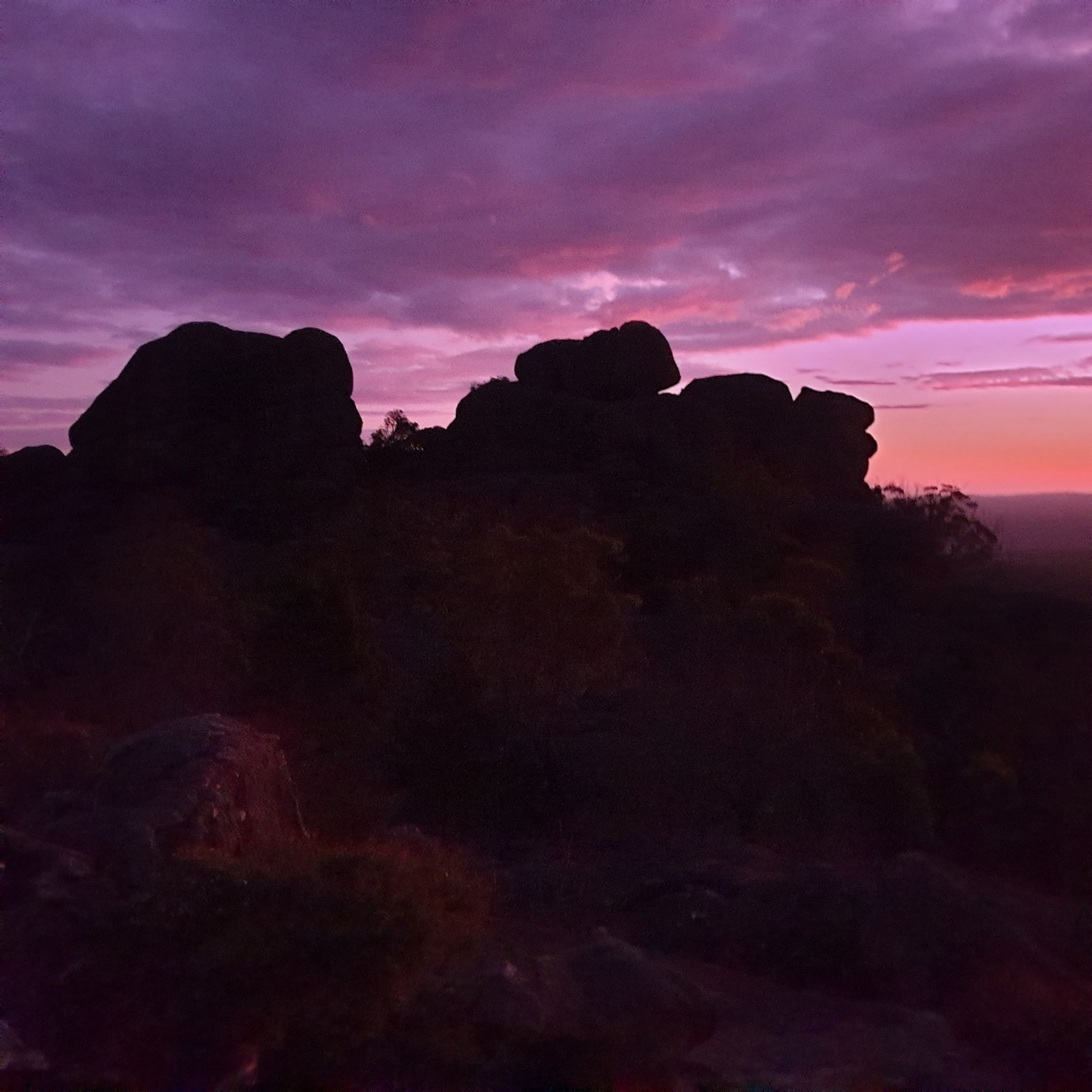 The most wonderful sunset and sunrise can be enjoyed from Woolpac Rocks which offers a distant 360 degree view of Guy Fawkes, New England and Oxley Wild River national parks.

December 12 – The next day we returned by a formed walking track to Barokee camp via Cathedral Rock, which is an interesting, short side trip with unnecessary yellow arrows plastered over the granite rocks to indicate the obvious the way up. Near camp are footbridges with unsightly "blue metal" footings for crossings over minor side creeks. This overkill not only wastes money but, like the arrow markers, is against wilderness management and these scarce funds should have been spent on the much needed campground drainage.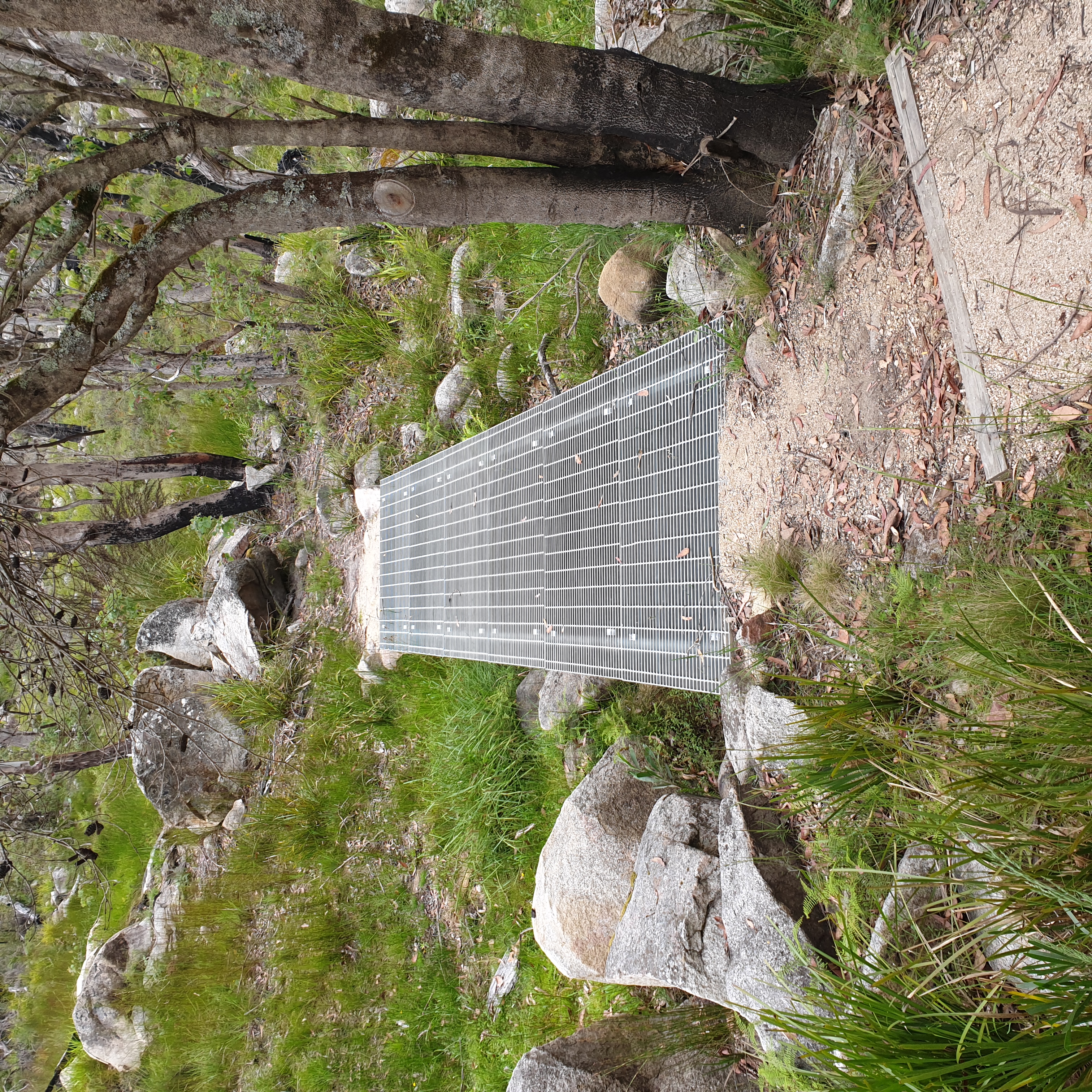 Arrival back at camp was accompanied by a thunder storm and we cleared out to set up the car shuffle for the "New England Wilderness Walk".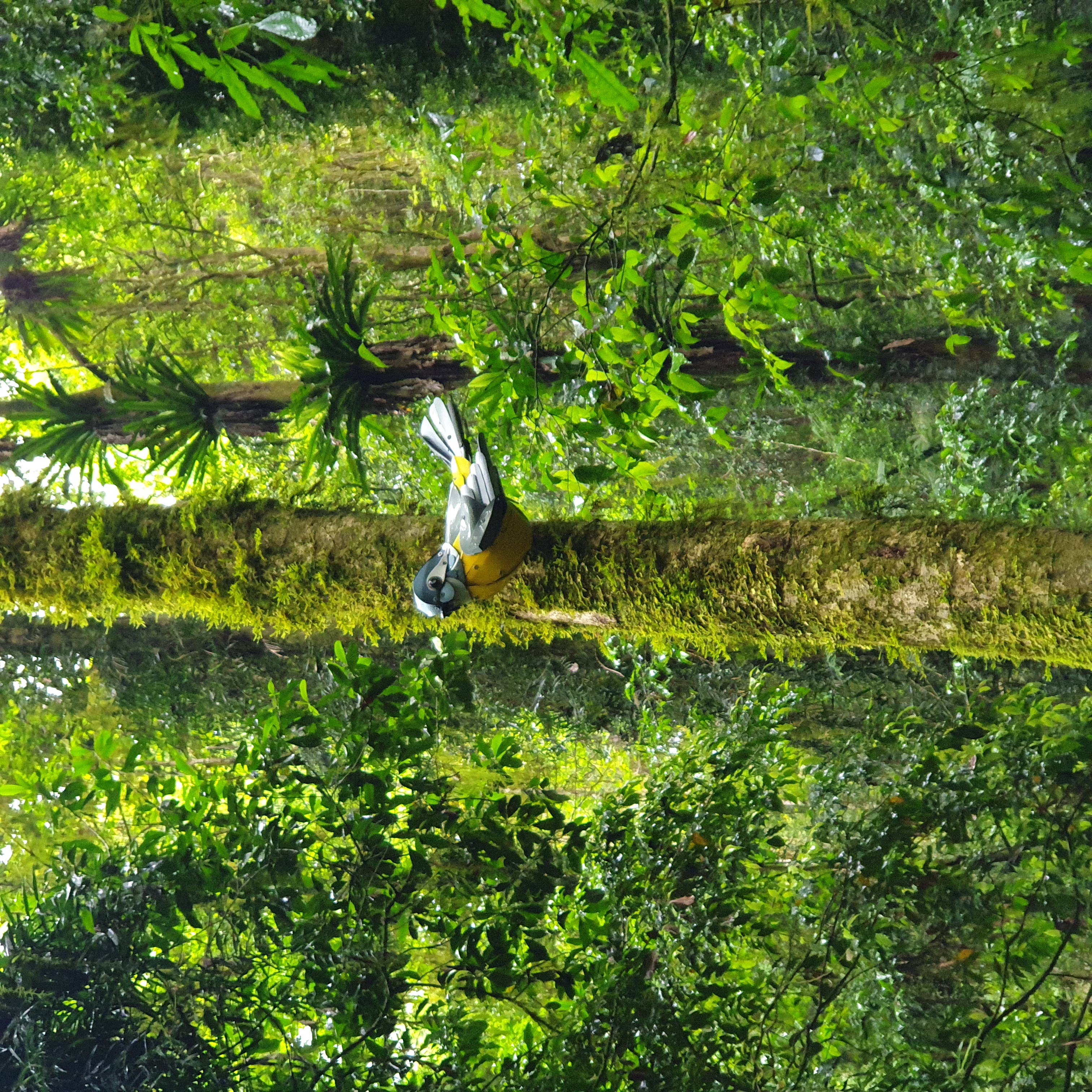 We dropped in on the Dorrigo Rainforest Centre, where I bought a nice cup for my sister and then enjoyed the impressive subtropical rainforests along the Wonga Walk to the Glade picnic area. The NPWS has allowed someone to pin up large tin birds on the rainforest trees to brighten the scene, which makes an eloquent statement that nature is not good enough. So grumbling we pushed on to Bellingen, the Byron of the mid-north coast, where we had to hustle for a room at the Diggers Tavern, before another T-storm and then I caught up with an former work colleague over dinner.